At the end of May, when I was in Boston, I was given the opportunity to go back to my old stomping grounds and photograph the Red Sox's game against the Mets at Fenway Park. I didn't get any award winners (I hadn't shot baseball since October 2007), but it was a gorgeous night for some baseball and, along with seeing the (highly talented) Boston photographer crew, I got a few decent (bloggable?) images. Thanks to
Mike Ivins
for inviting me back and to Brita Meng Outzen for lending me a 400.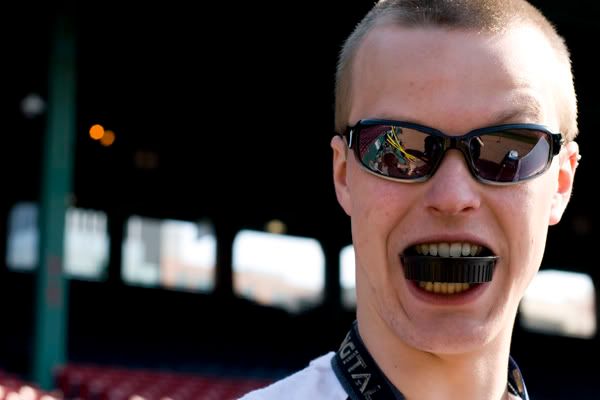 Brooks Canaday
, one of the photo interns and one of the Fenway crazies. Nice guy.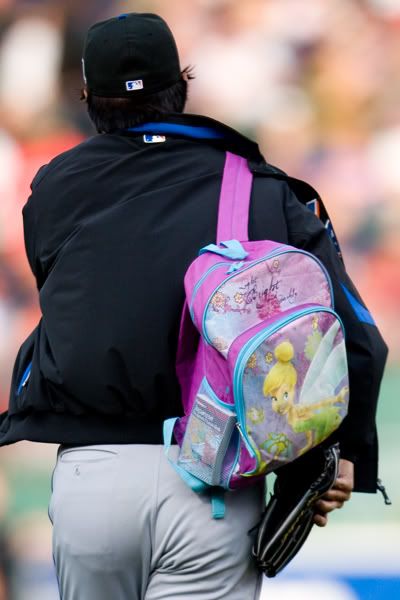 MLB hazing isn't humiliating, it's cute. (And that's a Japanese language/culture guide in that side pocket.)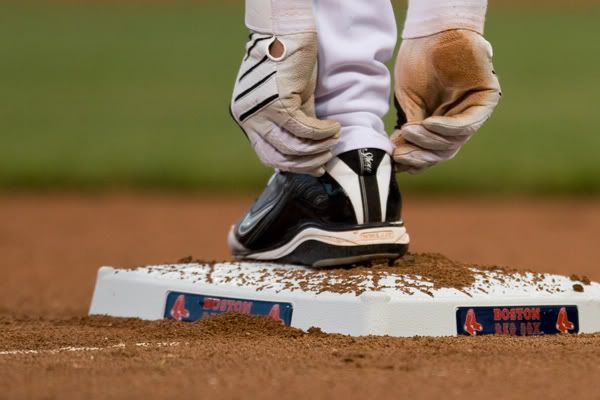 Jacoby Ellsbury adjusts his pant leg after stealing third base.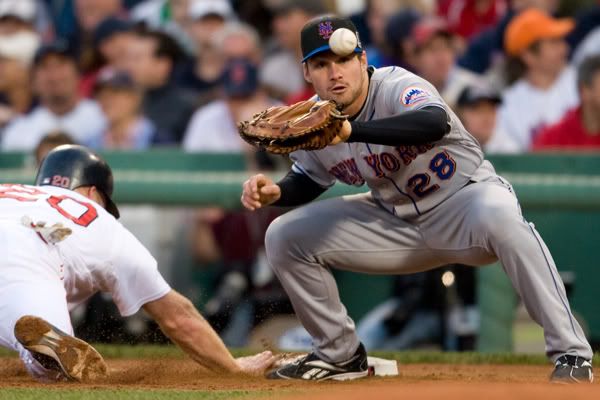 Kevin Youkilis dives back to first base safely.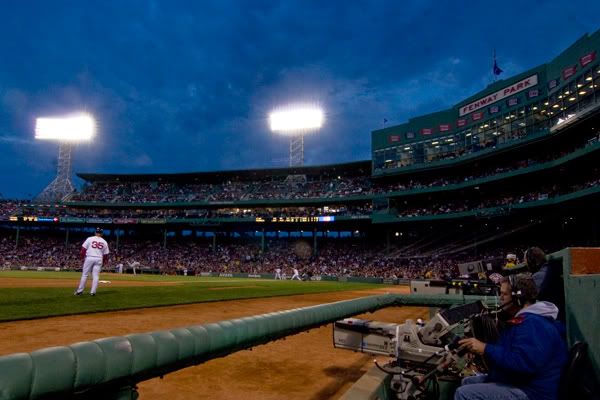 Pretty nice view of Fenway from the third base pit, eh?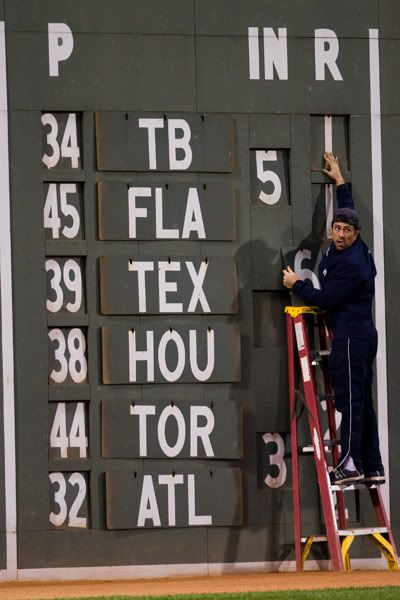 The Green Monster guy watches to make sure he finishes changing the scores before the inning starts. The game score and some of the out-of-town games can be updated from inside the monster, but the slots further out have to be changed with a ladder from the outside.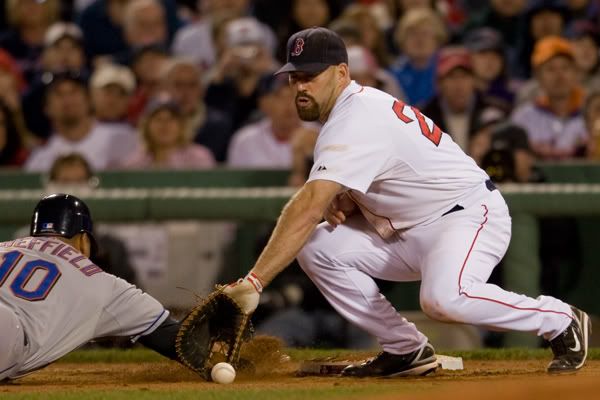 Kevin Youkilis snags a throw from the pitcher to pick off Mets player Gary Sheffield.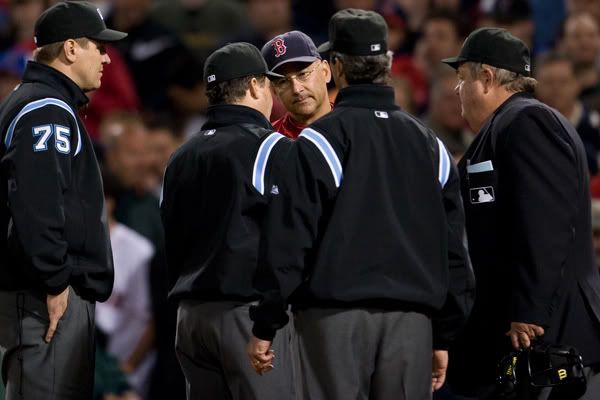 Red Sox manager Terry Francona talks with the umpires about a home run call made from instant replay after a ball hit off the top edge of the Green Monster.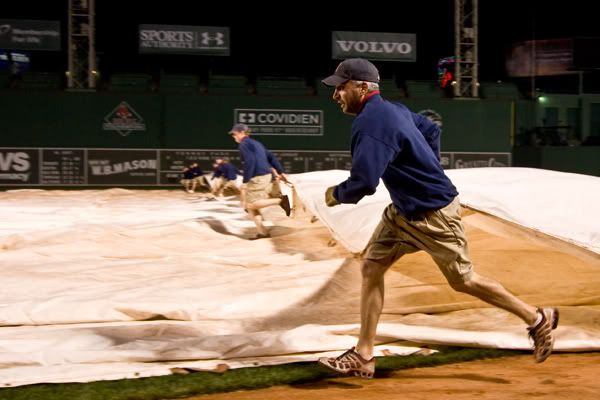 In anticipation of rain, the Fenway grounds crew put the tarp over the infield.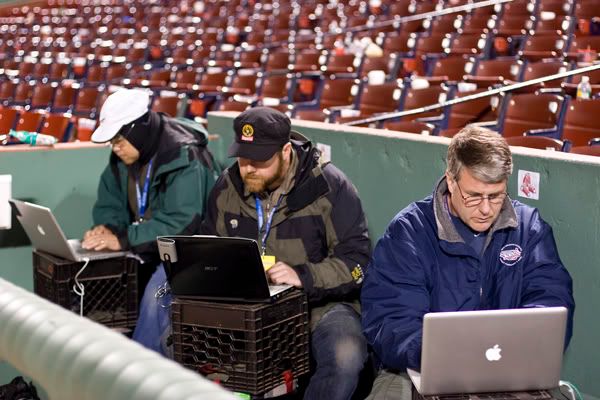 Boston photographers Matt Lee, Matt Healey and Winslow Townsend file images after the Mets game...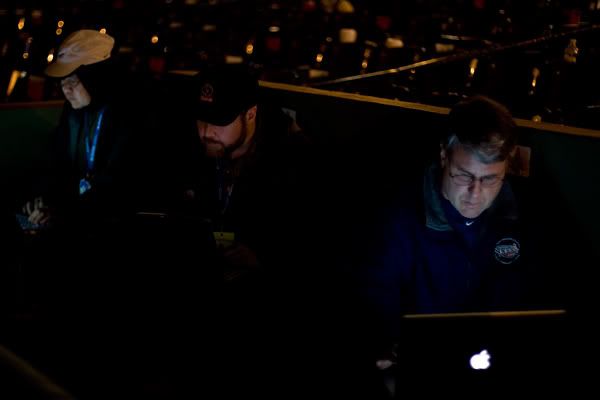 ...so long, in fact, that the lights of Fenway are turned off.
The inside of Fenway park with the stadium lights turned off. Seems kinda lonely to me.