When I was in Boston, I was able to put together a small assembly of BU photo students and alumni at BU's classy Dugout Cafe for a night of joy and merriment and shooting each other in the face with cameras. I do believe it was a 5:7 cameras-to-people ratio. It was a really lovely time and we eventually got around to talking about important things and hanging out with
Dean Elmore
, once we were tired of photographing ourselves photographing ourselves photographing...
Point-blank portrait session. She had a flash. I did not. Ow.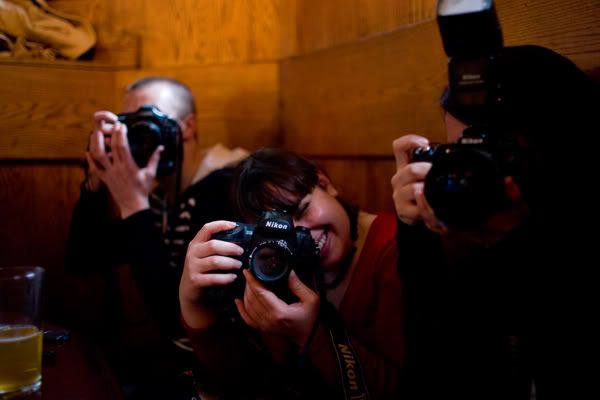 There are about 3829 photographs like this from that night, just different people and different backgrounds. This one features
Brooks Canaday
,
Sarah Beth Glicksteen
and
Kristyn Ulanday
.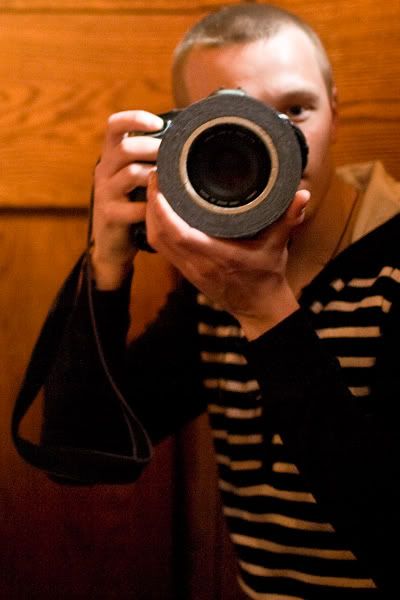 Brooks
, sporting the poor man's ring flash, a decidedly un-lightable roll of gaffer's tape.
Yes, we did rig some lighting at this event. Obviously.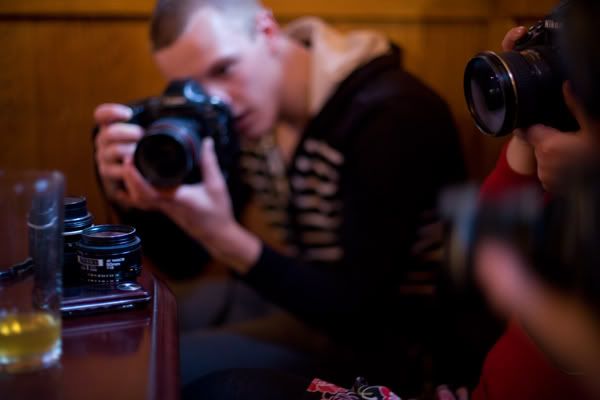 Now tired of photographing one another, the photogs switch their focus(es) to photographing photography equipment on the table. It's the only way we could have gotten nerdier.
Dominick
, eyes glistening from the the hope and opportunity stirred up while speaking with Dean Elmore, the excitement of the night and maybe a few other things.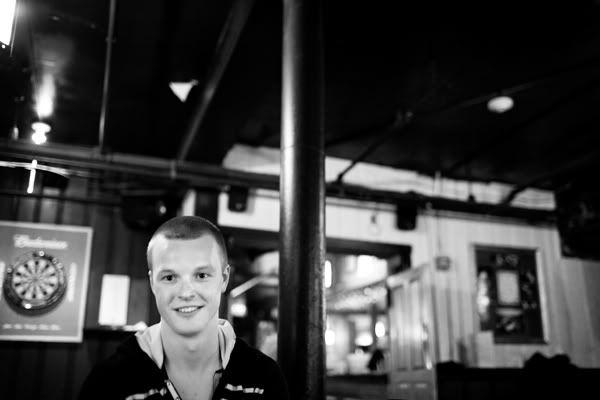 It's
Brooks
! And he's happy to be here!