I won the battle over fatigue and tromped around the Obama rally, taking pictures, hearing his voice for real-real and admiring how many different people turned out to show their support.
I left my apartment a little after 9 p.m. for the 9:30 speech but my friend Clint (he's the beleaguered but joyous one toward the end) got in line at 1:45 p.m. - he's just better at caring about stuff like this. It really paid off for him, though - he shook the senator's hand.
It was nice to just wander around, taking nice little pictures for myself, listening to Obama and the fans as I relaxed from one of the toughest weeks I've had in school.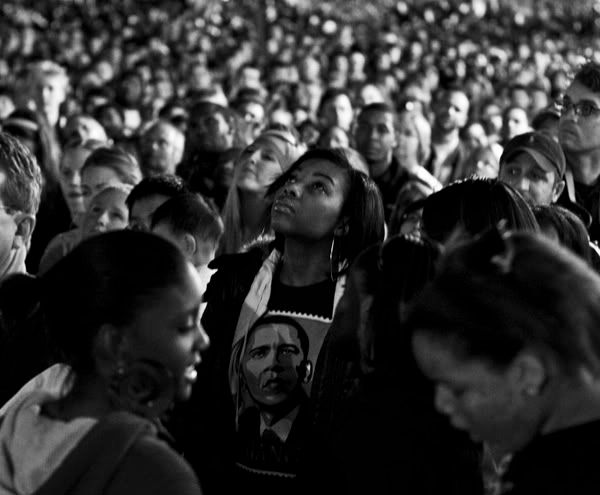 Watching the speech on one of the screens.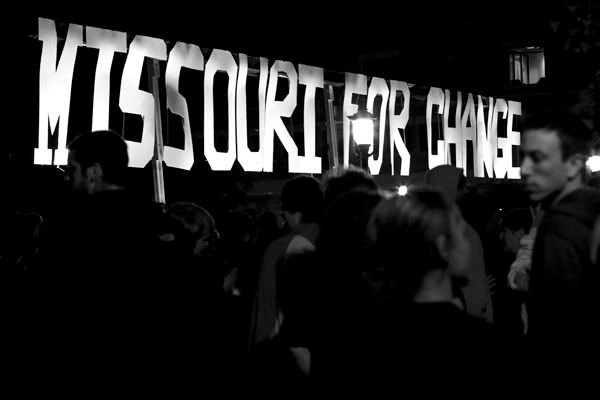 I don't care if this was done for a photo-op backdrop, I liked it a whole lot.
Sorry for the quick & dirty toning on this...perhaps one day I'll come back and clean it up...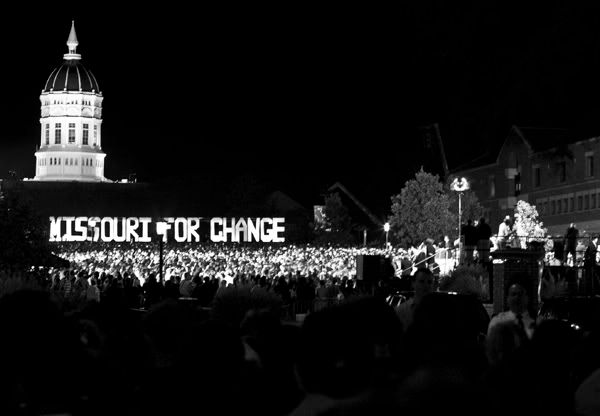 He's in this shot, I swear! Go to the shorter lightpost to the right of "CHANGE" and go down to the big black box. That's his lectern. Woo.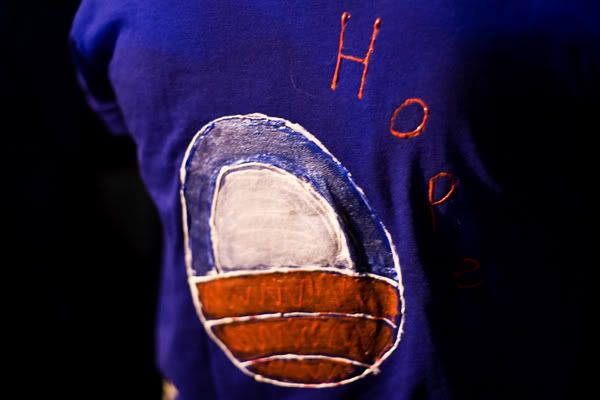 Hooray for arts & crafts.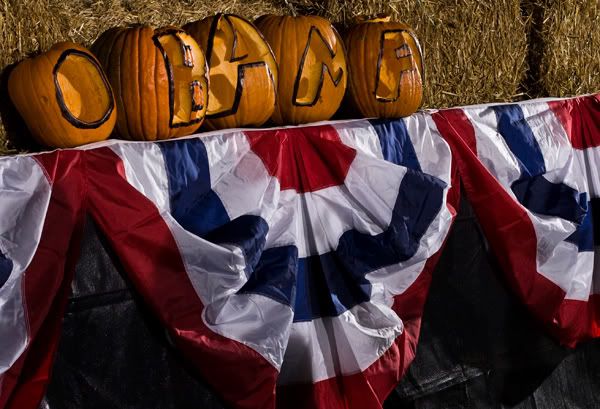 This is deliciously Midwestern and Obama thanked the crowd for it. He even said "Mi-zur-uh."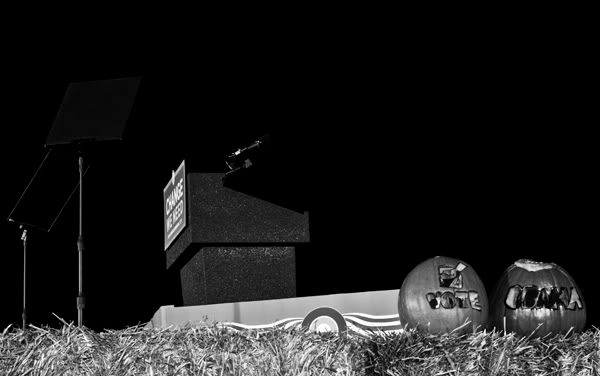 Because no one has ever seen the Lectern of Change...
Clint is such a trooper.
Can't have politics without a protest.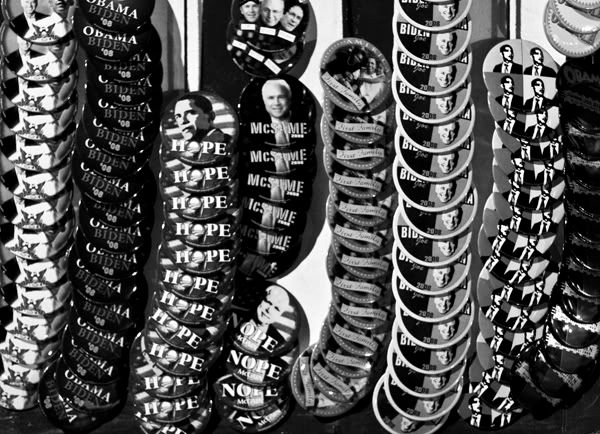 ...or campaign buttons.