So, this is a light. And a very stern TA in the background.
(I was paying attention!)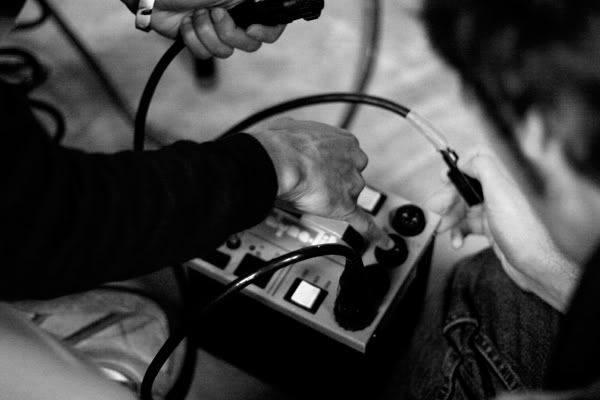 Be safe: protect your equipment from Dynalight VD.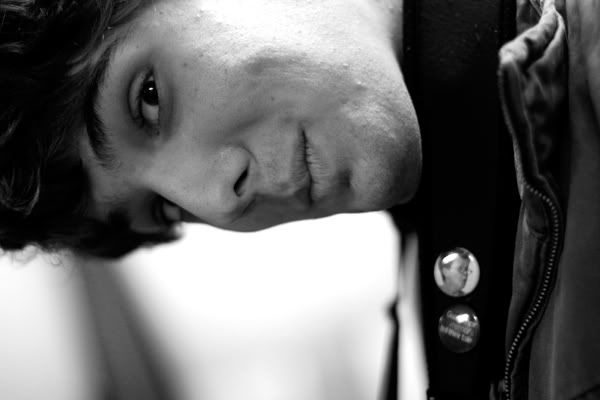 Esten keeps Rita on one lapel and David on the other so he can be a well-balanced,
driven photographer at all times. And because the buttons are super cool.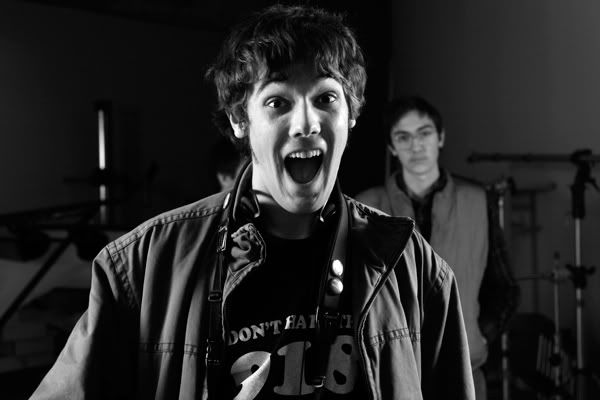 Woo hoo! Cross lighting achieved!
Now with fill light! Esten approves.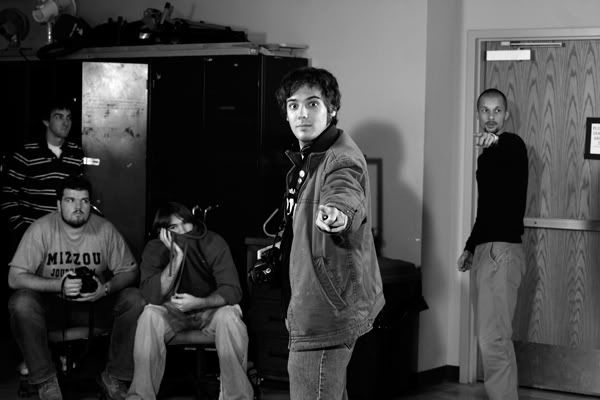 Apparently the cool thing to do in lab is be serious and point at the camera.
(PFal, why so serious?)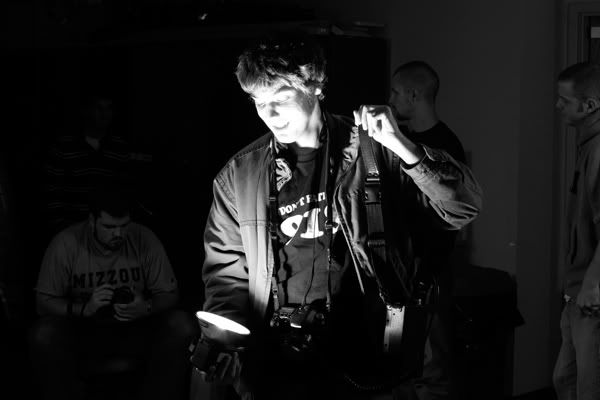 Things I forgot to say before I took this picture:
"Hey Esten, I'm going to take a picture of you holding that fill light." (sorry, buddy)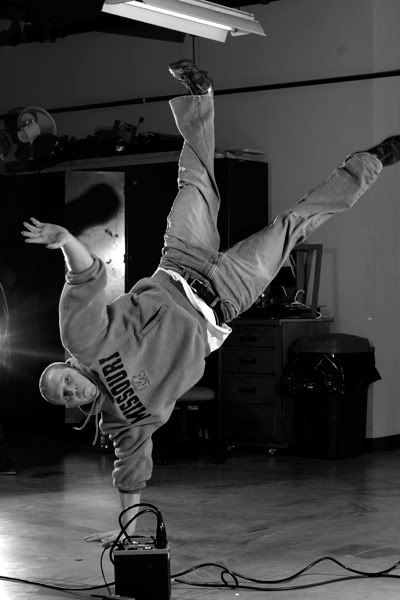 Break dance party.
"J-School Rocketman" -or- "Who needs wrists to photograph?"