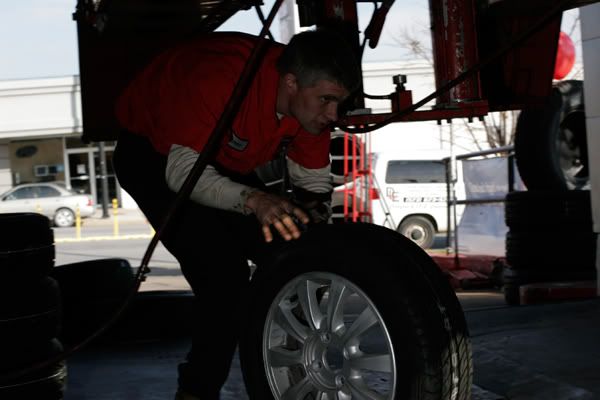 (November 13, 2008, Columbia, Mo.) Sonny Schwarte, a mechanic for Big O Tires on Broadway in Columbia, Mo., rolls a new tire through the garage to be washed before being placed on the car Thursday morning as he changes the tires on two different cars. Schwarte, who has worked at the garage for "a year and a day, exactly," says he spends most of his shifts doing standard procedures such as tire and oil changes.
Extra assignment (Pop Flash):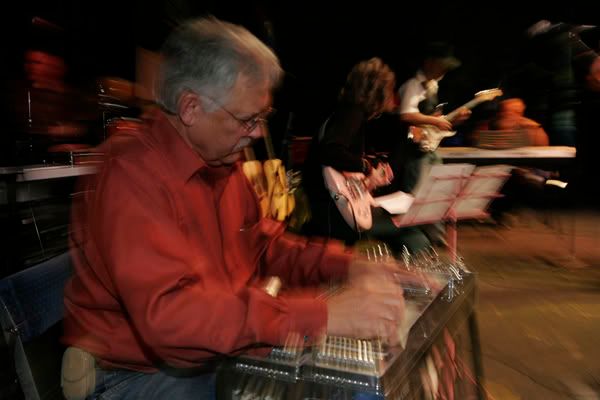 (November 8, 2008, Columbia, Mo.) Dan Hatfield plays the steel guitar during a warm-up rehearsal of the Beacon Street Band Saturday evening at Hazel Kinder's Lighthouse Theater near Columbia, Missouri. Hatfield, a Springfield, Mo., native, began playing the steel guitar and the piano in high school and enjoys country, bluegrass and gospel music.