I'm sorry for neglecting the blawg, dear readers. I found a bunch of photos from the summer that I forgot to post, so during this Thanksgiving break, I'll be putting up some catch-up posts for you to enjoy with your turkey.
So, I'm reaching that age where my friends are starting to get hitched, which means I can actually attend a wedding, rather than just photograph it (Don't get me wrong, though. I actually LOVE photographing weddings! Hire me for yours!)
The first couple whose nuptials I witnessed this summer (was invited to five, made it to three) are Chris and Alex, who I know through our time served at BU's
Daily Free Press
. It was great to see them and to see some friendly faces from the newsroom. I got to go to the rehearsal dinner and actually chat with them a bit and then had a great time the next day at the DFP/BU table. Chris and Alex have been one of the greatest, kindest, most inspiring couples I've had the fortune of knowing and I was honored to get to share in their big day at their elegant wedding.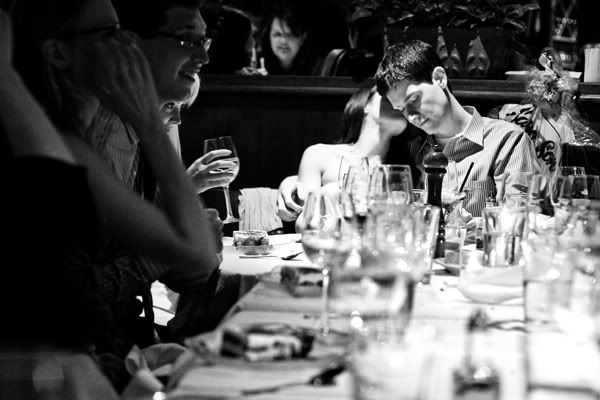 A quiet moment at the rehearsal dinner.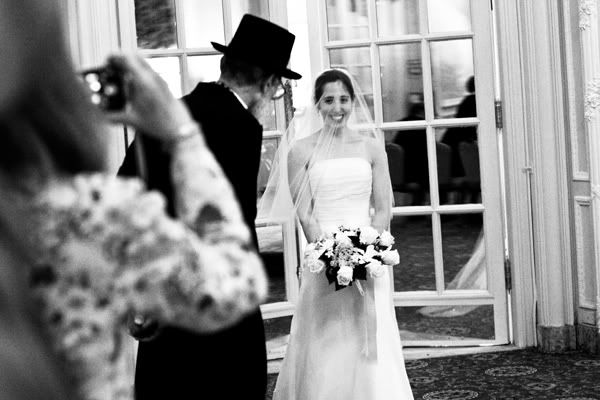 Such a lovely bride! (And such an elegant wedding!)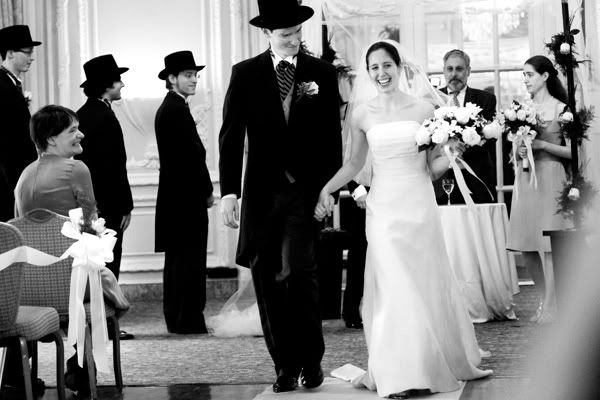 Hitched!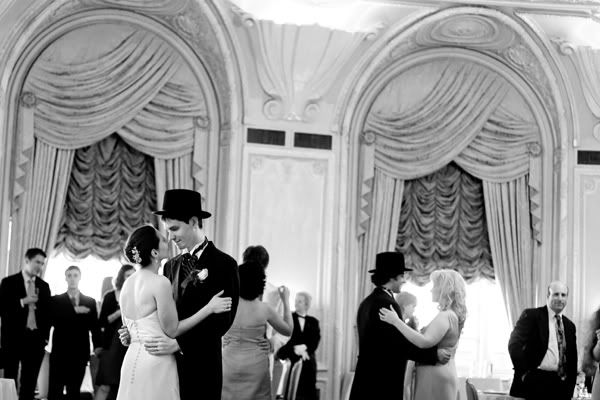 First dance.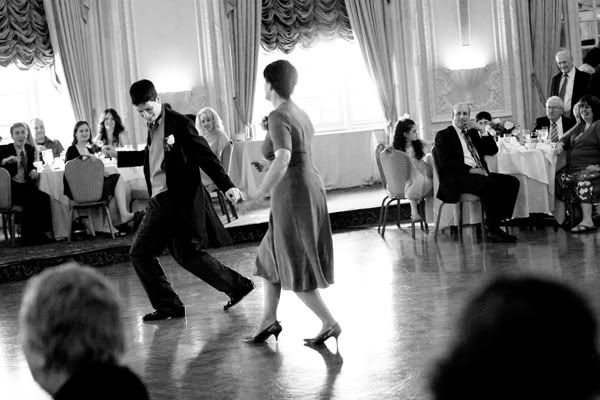 The groom and his mother break it down.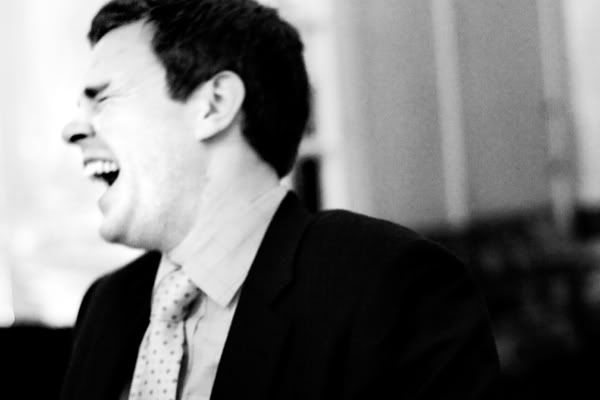 Basically, this is how our table was for the entire reception.