Here, finally, are some pictures from when my friend Staci got married in August in Iowa. It was a beautiful (albeit sweltering, temps were definitely three digits) outdoor ceremony and a lovely indoor reception at her parents' place in the country. I had a lot of fun shooting these two crazy kids, having fun especially with my film cameras - Holga, Minolta Autocord, Pentax K1000 and even a Lomo fisheye.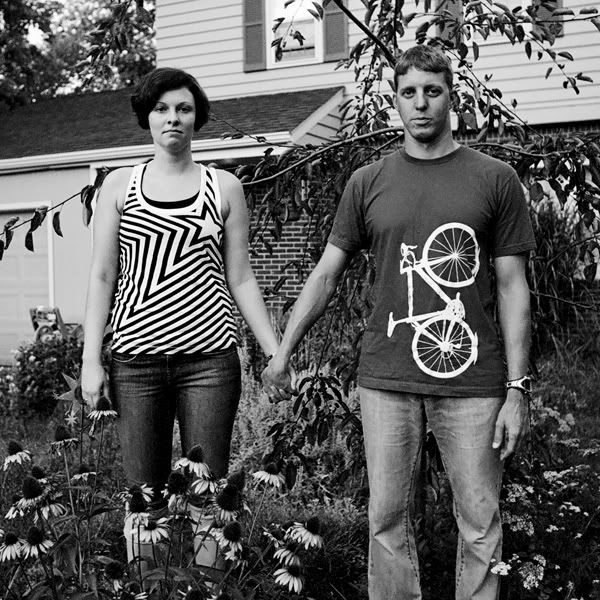 Ode to Grant Wood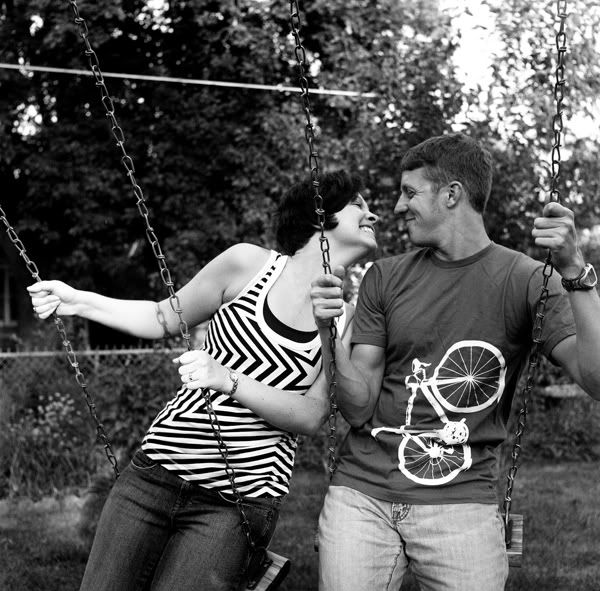 From the pseudo engagement photos, taken the day before the wedding.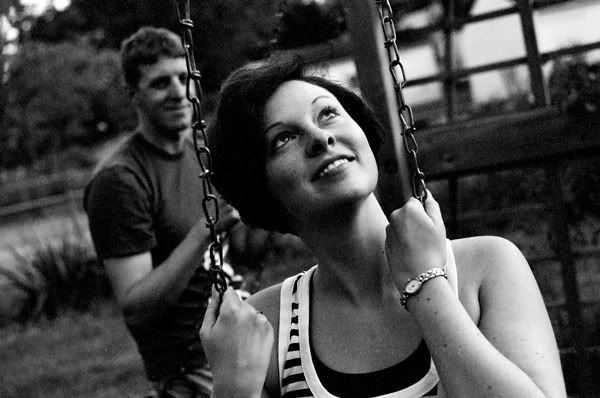 Cute!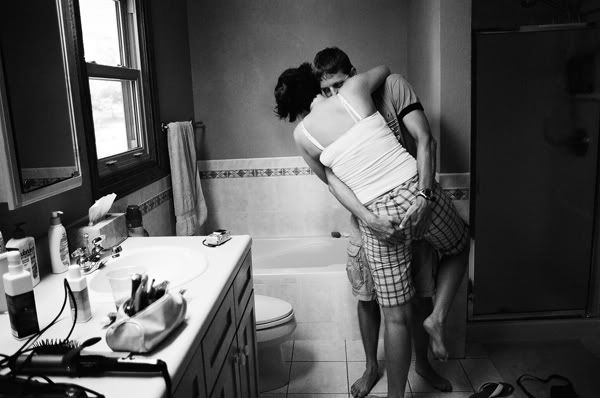 Hangin' out, gettin' ready, bein' shmoopy.
BRIDEZILLA!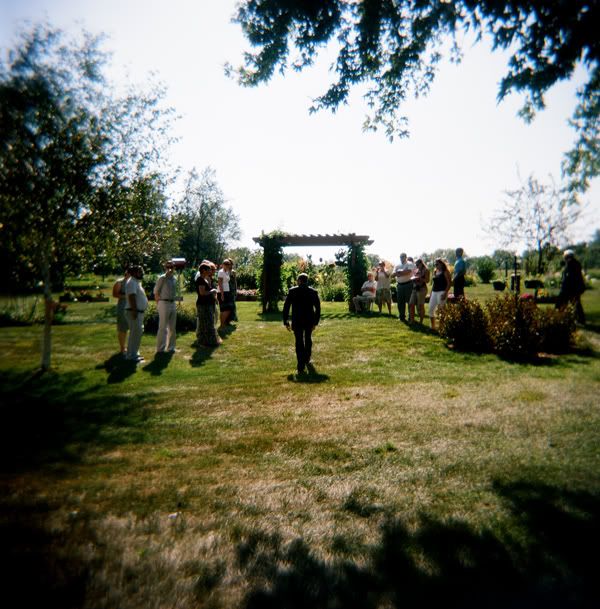 Just before the ceremony.
New suit.
Married smooch.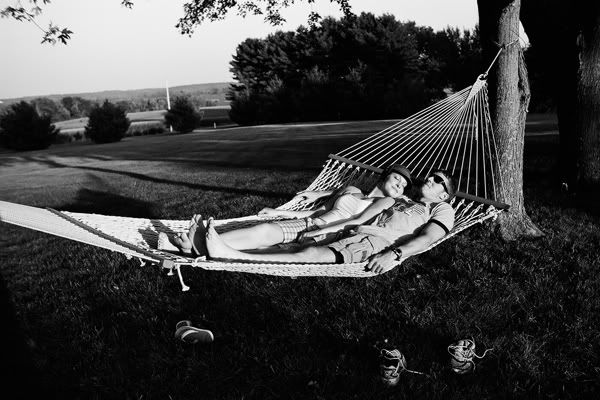 "And they lived happily ever after."