While living in New York City this summer, my explorations took me to all five boroughs and, not surprisingly, the new Yankee stadium was my excuse to visit the Bronx. As a Red Sox loyalist, however, I had a rule that I would go only if I didn't have to pay for the ticket. As it so happened, a friend I met in the city called me about three hours before game time one Sunday with a free ticket (in a really, REALLY good section), so I scrambled to get myself up there to see this new billion dollar stadium.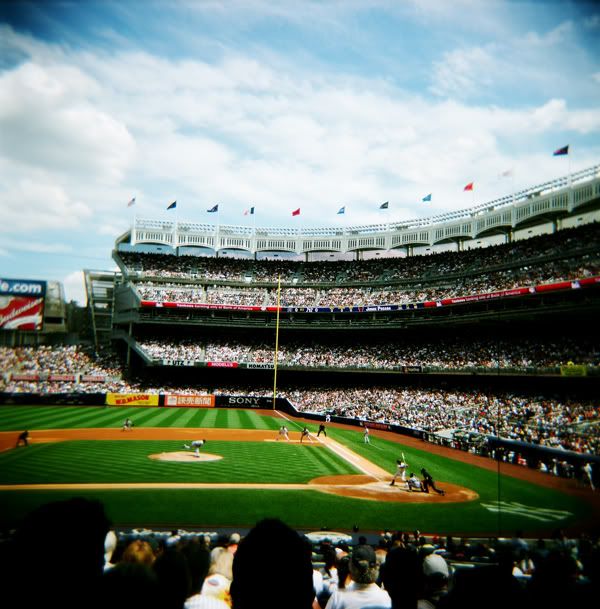 And, there it is, shot with my Holga. Pretty nice place and, though it pains me to say so, I got to see ARod hit a home run in his home stadium.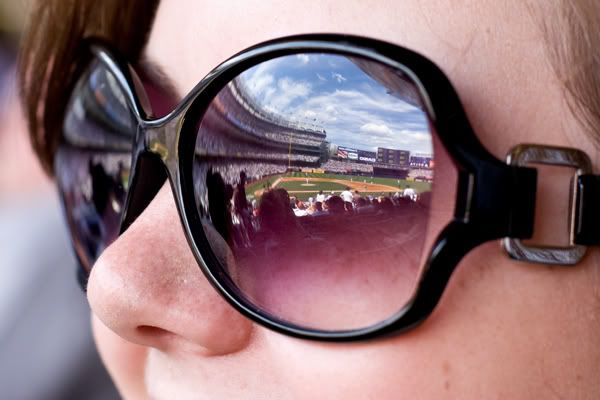 I strong-armed my friend Cassie into joining me because I thought the phrase "I have tickets" meant two tickets but it didn't, though she got in with a ticket anyway after a really hilarious story that, sadly, can only really be told by her and she hasn't blogged about it yet. She had the best sunglasses for making fun pictures.