--OR--
"We're On A Float! Winnin' plaques 'n' s***. We've got our spandex, and our flippie-floppies"
(To understand the reference, see this SNL digital short:
On A Boat
)
So my friend
Josh Bickel
edited a photo book on St. James, Missouri, for his Master's project and it was just published so he and his adviser/our professor Rita Reed and those of us photographers with work in the book who are still in the state built a big book float and rode in the town's Grape and Fall Festival parade today.
Photog's note: I shot these on 400-speed black and white film with a red filter.
Hellooooo, grain.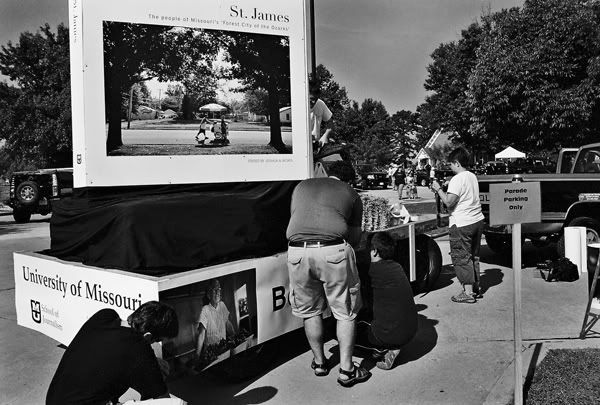 A giant book, which was then tethered to Josh, who was riding on a bike, "Bookin' it to St. James."
A Romanian and a German looking very American.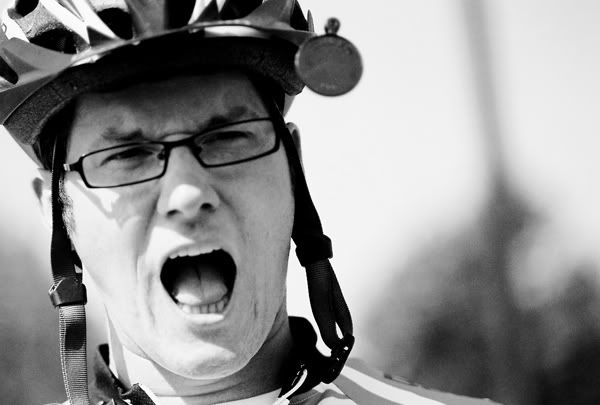 He's such a cherub.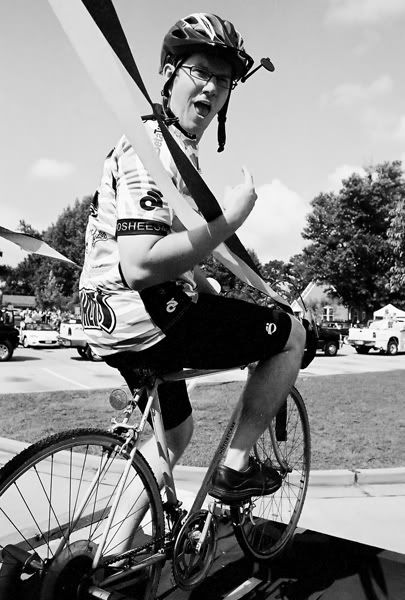 Josh and a whole lotta spandex.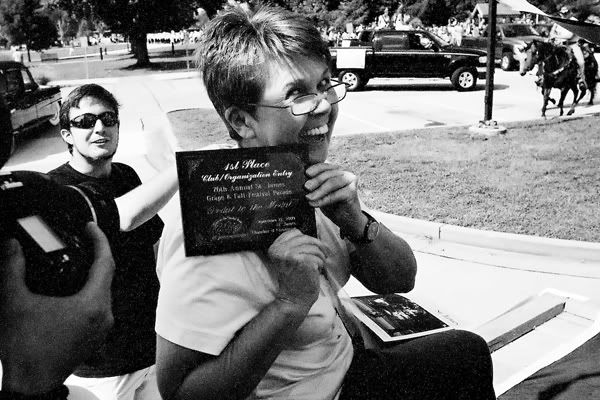 The float won first place among groups/organizations!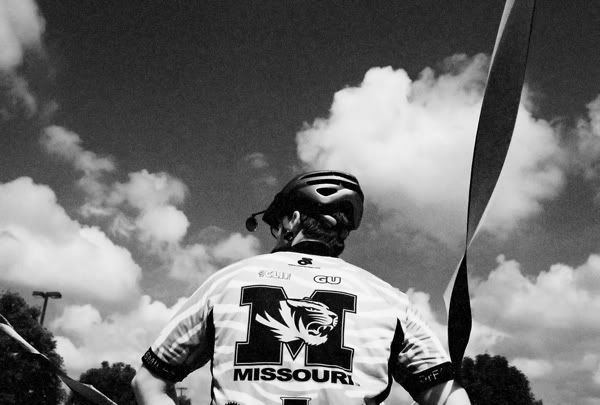 Josh is ready to go.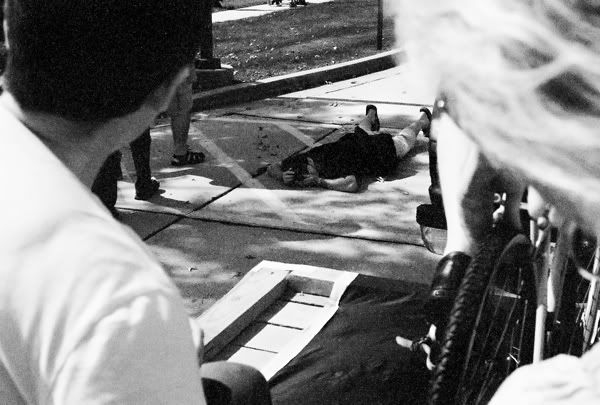 Rita said "we need to make sure to get shots of this float from the ground," so Jakob leaped off the bed of the truck, hit the deck and took this picture. She trained us well.
The photogs hit the pavement.
"We're on a float!"
Josh pulled that book for the whole parade. He was plumb tuckered out.