To kick off the new semester, the Photojournalism department here at Mizzou had a gatheration of sorts at Stephen's Lake Park with some food and fire and shenanigans. Stay tuned on this event, though, because I took (what I hope are some) sweet photos with my Minolta Autocord, but I won't have them until next week. Until then, however, here are a few nice pictures.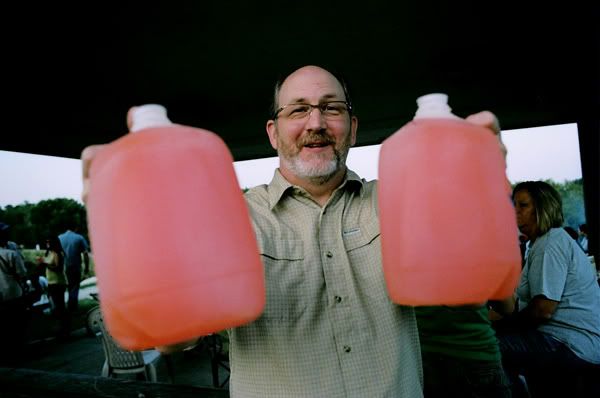 "DRINK THE KOOL-AID!" says Keith, my thesis chair.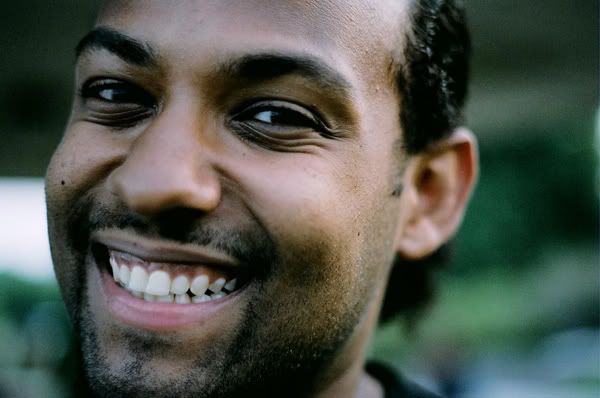 Jarrad is one of my favorite shining faces in the department. He gives great hugs.
Check out his photos
here at his blawg
.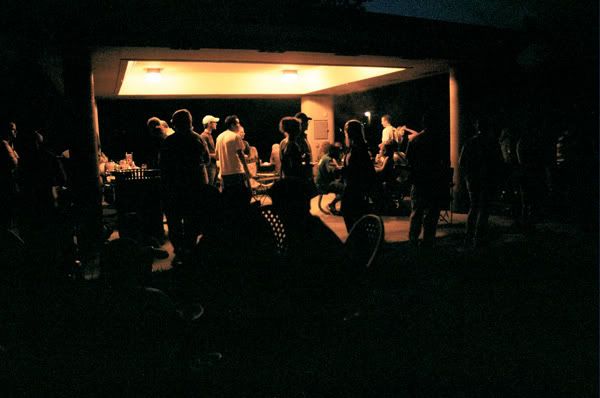 Considering this film was ISO 200 and I didn't have a tripod and the sun had set, this image isn't that bad...