I finally got the film back of the photos I took at the previously posted Photojournalism "Welcome Back" picnic. I shot a roll of Ilford 50 ISO on my Minolta Autocord, metering with my Weston Master selenium meter. Nerdalicious. I'm still getting a hang of how best to shoot with the camera, particularly the focusing method, but here are some fun pictures.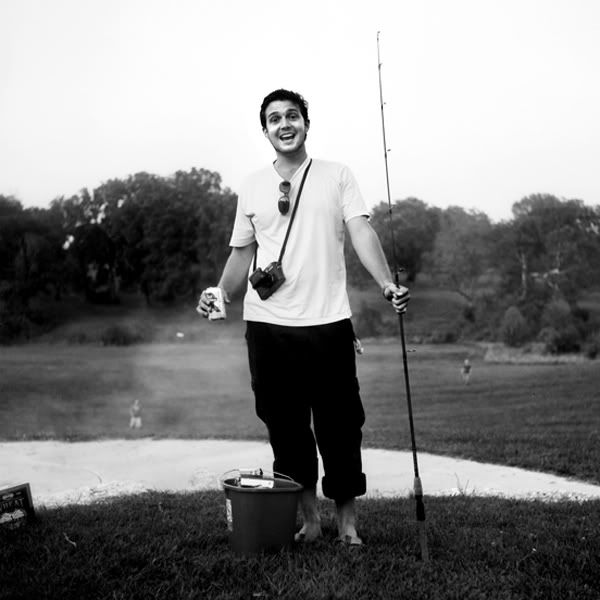 Proof that Jakob Berr has successfully transitioned to American culture.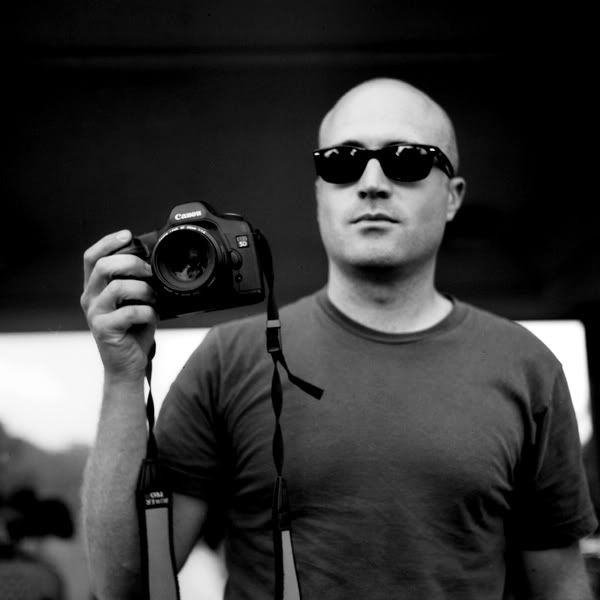 It wouldn't be a proper photo gatheration without a few photos of photographers photographing themselves taking photographs. (Yes, you read that right.)
See what I mean? Clint, with Kevin lurking in the background.
Photojournalism has never looked so cool.
Rita and Calin talk about serious things.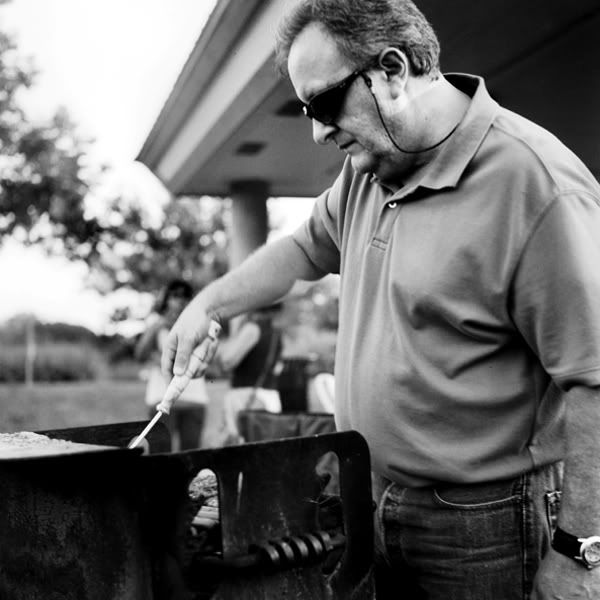 Rick is grillin' like a villain.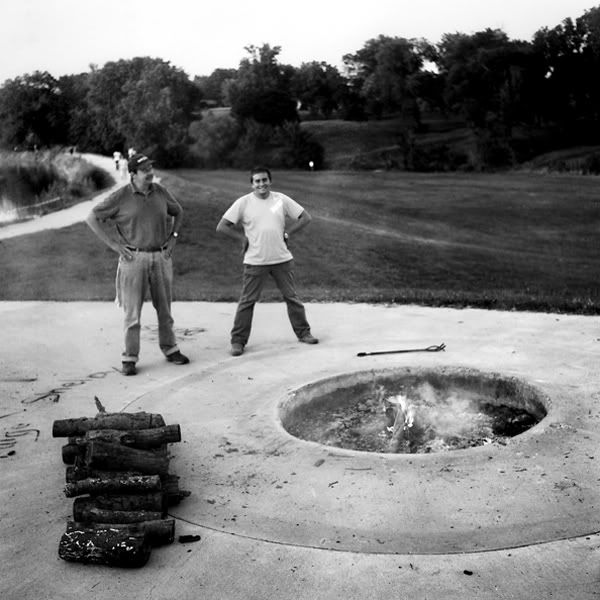 David and Calin made fire. They are proud.