Josh and I took advantage of the amazing weather (it was 68 degrees when we went) and communed with nature at Rockbridge State Park, hiking to the Devil's Icebox and poking around a bit. We didn't realize that we needed flashlights to explore the caves, but we had some fun taking photos at the entrance. Please enjoy:
Nature is purdy, eh?
Josh Bickel, thinker.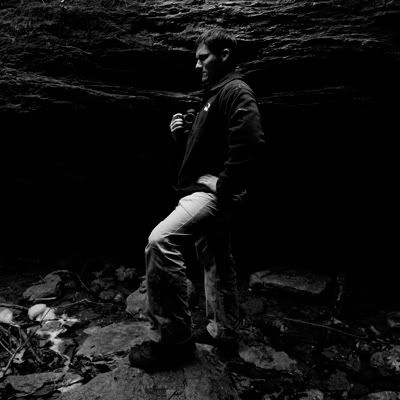 Josh Bickel, statesman.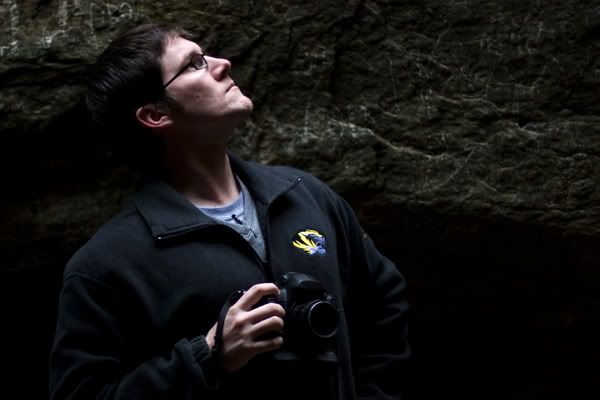 Josh Bickel, philanthropist.
Josh Bickel, intrepid newsman.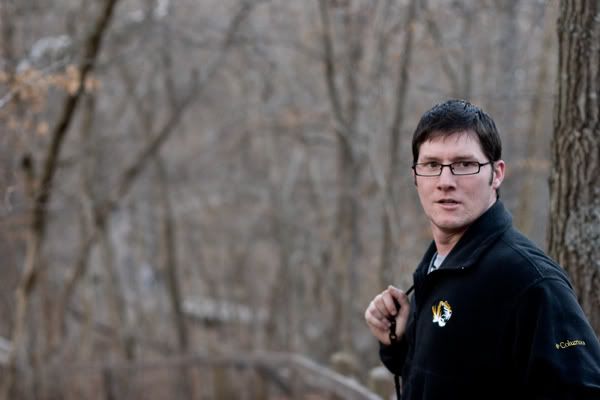 (I have already secured the rights for this photo to be used on the cover of any Josh Bickel biographical paraphernalia. Let me know if you want to order the t-shirt.)
Josh Bickel, nature lover.
Josh's photos can be seen at
www.joshuabickel.com/blog