Last spring, when I first started here at Missouri and was trying to figure out how to be a non-sports photographer, I took the photo you see below for my portrait assignment. I liked the shot but couldn't figure out why. It wasn't technically strong, in my opinion. But still, I liked it.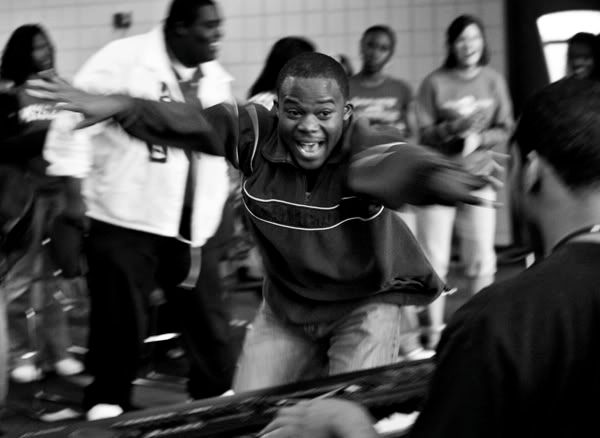 David Rees, my professor at the time and Mizzou's own Yoda, articulated why I liked it: it didn't just show something, it showed how something
felt
. It wasn't just "this is what I saw" but also "this is how it felt."
"Really good photos don't just show you something, they also make you feel something." That's roughly what David wrote in my critique and it was a bit of an ah-ha moment for me that I still keep with me.
Below are a few photos from a jam session that broke out my last night at Hazel Kinder's Lighthouse Theater and one from backstage that, for me, also convey this. They stick in my mind for the simple reason that they show how the scene felt at the time. Dark and mysterious, perhaps, but with intense and purposeful light in just the right places. Like the riffs played to the basic melody that evolved on stage.
Understanding and shooting this kind of photography is why I came back to school.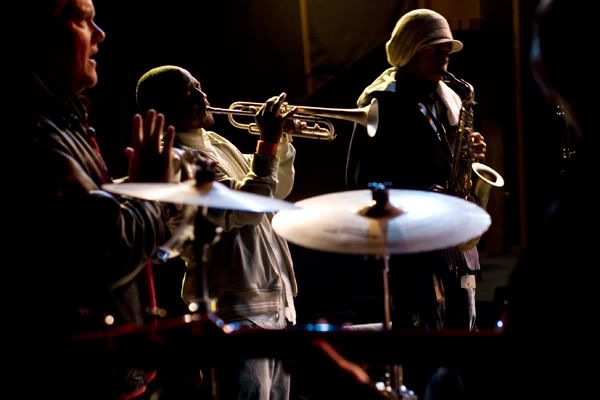 (Saxophone player)