[ Note: This post looks best/most accurate when viewed on the most recent version of Safari. But I hope you enjoy them no matter what browser you're using. --Management. ]
Yesterday, I was driving home from a visit to my mother up in Iowa and I kept noticing how beautiful the fields were and thought about how amazing the sunset would be. Since I had a camera and was in no great hurry, I pulled off Highway 163 onto Route 14 near Monroe and drove around through the back roads (all gravel), essentially chasing the sunset.
It was worth every second. This was one of the best sunsets I've seen in a long time and my photos don't even begin to do it justice. A hundred and eighty degrees of technicolor neon brilliance. At one point, it didn't even look real.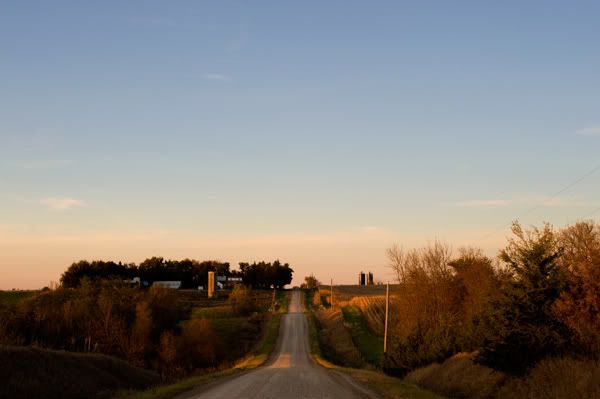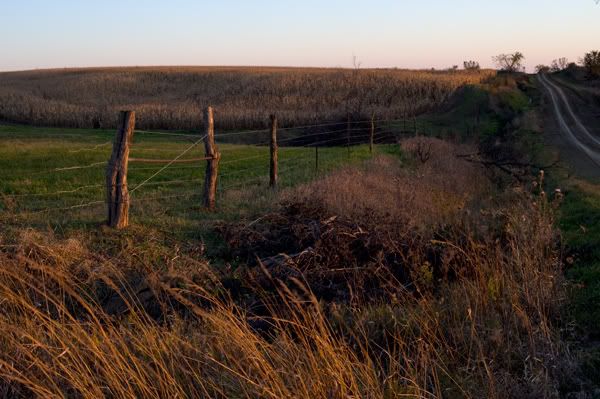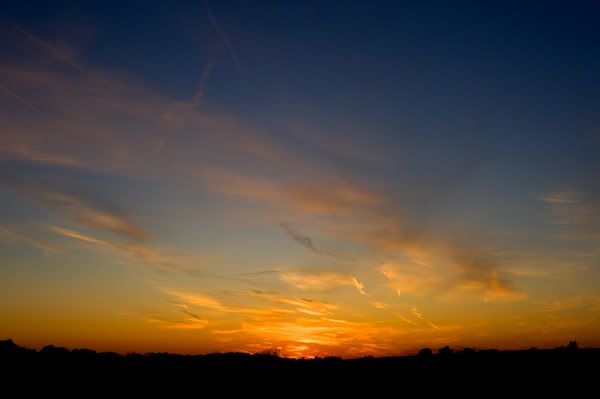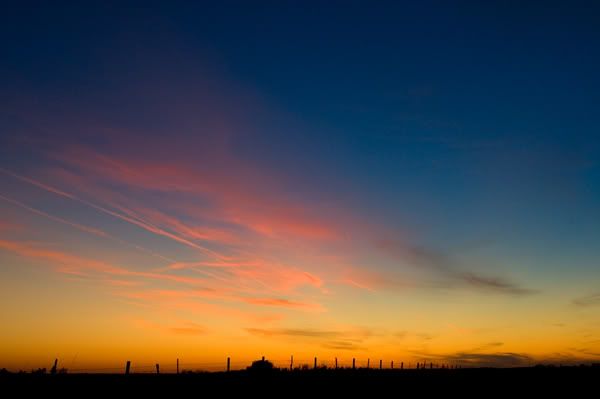 The last shot was taken right after the sun sank below the horizon. I didn't add that vignette, that's how it came out of camera. I dig it, though, and think the image feels warm and cold at the same time. What do you think?