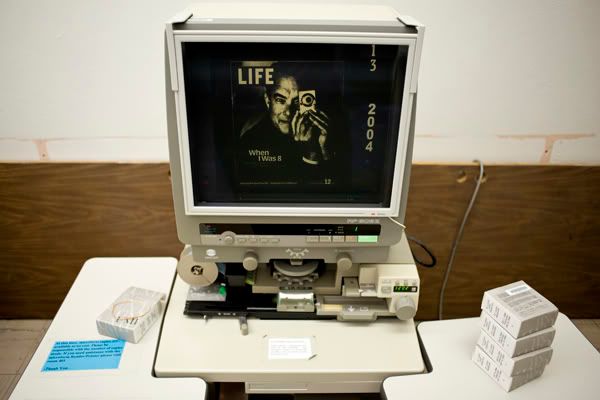 I came across this cover while collecting data for my thesis. Legendary photography magazine, LIFE, was reintroduced to publication for a while, beginning in late 2004 and ending in 2007. The paper I was looking through was one to carry it as a supplement.
"When I was 8," I had a camera that I'd gotten out of a "free" bin at a garage sale. I took "pictures" with it, despite not having any film for the camera. I liked the sense of accomplishment that came with winding the film advance lever.
How do you finish the sentence "When I was 8..."?