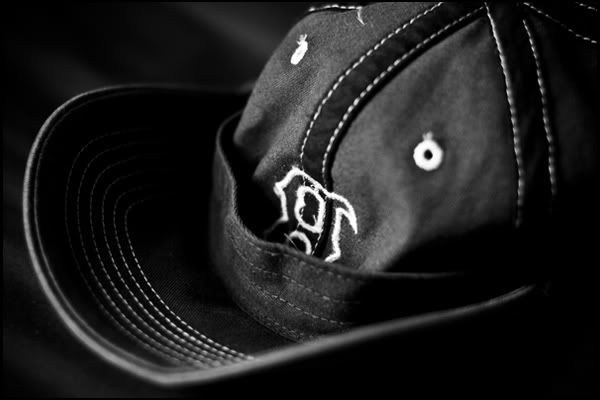 With Boston University trailing Miami (Ohio) 3-1 in the third period of the 2009 NCAA National Championship hockey game (easily the greatest game of hockey I (or anyone) have ever seen), there were certain things that had to be done. Jack Parker called a timeout. He then pulled the goalie with four whole minutes still to play. So I did what I could to help by donning the rally cap. Primarily a baseball practice, the rally cap does not easily translate into other sporting venues (I attempted to rock one during a Mizzou football game and it failed miserably on all fronts), but I think that Boston is a city that allows the rally cap whenever necessary, bet it a 2004 Red Sox playoff game or a slow Friday afternoon at work. Or a run at a national championship.
I spent the next three minutes with my fingers wrapped up in the band of my rally cap until BU scored a goal with 59.5 seconds remaining. I retrieved the cap from across the room and dug in again. With 17.4 seconds left in the game, BU erased a 2-goal deficit to send the game into overtime. After calming myself down from one of the greatest comebacks I'd ever witnessed, I anxiously tugged at the cap for the next 11 minutes of play, until Colby Cohen deflected the puck off a Miami player and into the net. Again, I flung my hat across the room while jumping up and down, yelling things and frightening the neighbors. What a fantastic ending to a fantastic game.
While a part of me wishes that I were posting photos from the game and the on-ice celebration, since I photographed the team for so many years (seven), I am also happy that I had a chance to watch the games of the tournament as a fan, wearing team colors, cheering and cursing when needed, and, most of all, that I could celebrate as fervently as my friends and the players did when we clinched the title. I didn't have to concentrate on snapping the soon-to-be-iconic jubilation shots or jostling (without falling) on the ice or meeting a filing deadline. For once, I just got to watch and yell and scream...and yes...cry.
Go BU.